7th Our Ocean Conference & other topics- PGA Spokesperson Briefing
7th Our Ocean Conference & other topics- PGA Spokesperson Briefing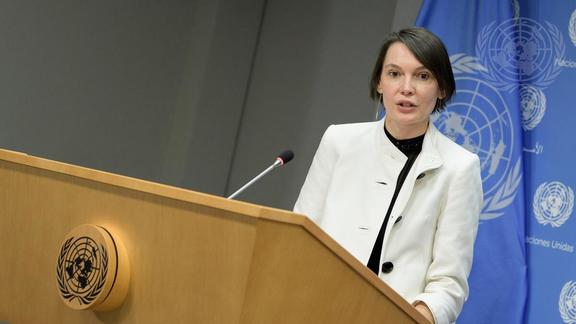 Listen:
Preview Language:
English
Type
Language
Format
Acquire
Description
The President of the General Assembly, Abdulla Shahid, is in Palau, where he is taking part in the 7th Our Ocean Conference.
Turning from climate change to COVID… We take note of today's determination by WHO Director-General Dr. Tedros that the COVID-19 pandemic continues to constitute a public health emergency of international concern.
And ending on the topic of aging. Underway is the Open-ended Working Group on Ageing for the purpose of strengthening the protection of the human rights of older persons.
The Spokesperson was asked if President Shahid is concerned about Member States politicizing their lending in the context of Ukraine-Russia. The Spokesperson answered via email that "War should not be politicized. The UN Charter in Articles 1 and 2 very clearly defines as to how Member States need to conduct their relations with each other. Right now all efforts must be focused on securing an immediate and lasting ceasefire. Towards that extent, all assistance that could be lent by any or all Member States is welcome."
For further details please see SOURCE below.
Office of the Spokesperson for the President of the General Assembly